News
SAVE THE DATE - JUNE 25TH
posted May 26, 2023, 2:29 PM
A party to celebrate the 2022-23 season
Will be held at SMSC on Sunday, June 25th
More info and registration info coming soon!
SAVE THE DATE - JUNE 21ST & 22ND
posted May 26, 2023, 2:28 PM
Skaters of Different levels
On Ice Coaches:
Bruno Marcotte
Ravi Walia
Julie Marcotte
And more
On Ice Sessions:
Jumps
Spins
Technique
Edges & Turns
Skating Skills
Perfromance
Off Ice classes:
Fitness
Stretching
Nutrition
Registration and more information coming soon!
More info and registration info coming soon!
SUMMER 2023 REGISTRATION
posted May 18, 2023, 1:33 PM
Summer 2023 Registration is opening on Wed May 24 at 10:00. The schedule is posted on the front page of our website.
2023 SHOWCASE TICKETS!
posted Mar 23, 2023, 3:04 PM
Tickets are pre ordered online and will be available for pick-up starting Monday, March 27th at SMSC during rehearsals. To purchase tickets, log in to your account and go to Products and subscriptions:
TARA DOWDLES
posted Mar 10, 2023, 1:09 PM
Skate Oakville is pleased to announce that Tara Dowdles will be joining our staff as Program and Events Manager. Tara joins our staff with a wealth of experience in the figure skating world and we know she will be an asset to our team. Please join us in welcoming Tara to Skate Oakville.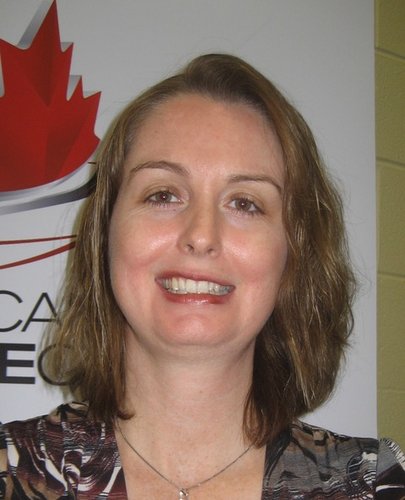 2023 SPRING REGISTRATION
posted Mar 1, 2023, 11:03 AM
2023 Spring Registration opens for:
STARSkate and Comp - Tuesday, February 28, at 10:00 am
Learn-to-Skate (CanSkate) Tuesday, March 7, at 10:00 am
Shinny Sessions - Tuesday, March 14, at 10:00 am
Program Assistants - Tuesday, March 14, at 10:00 am

Some things to note:
We've made improvements to our website to allow for smoother registration. Please make sure you can sign into your accounts before registration time. Some previously made bookmarks and links may not work anymore.
We've activated the feature that allows you to withdraw from programs yourself from your invoice if you want to make changes. The self-withdraw feature will only provide credits, not refunds.
2023 SHOWCASE
posted Feb 23, 2023, 6:48 PM
Showcase 2023 - "REBOUND"
SHOW INFORMATION
We are excited to announce this year's showcase "Rebound". It's been a long time since we've all been able to gather and watch our skaters perform in a showcase, and we are celebrating our return by sharing with you some of the things we've been doing since the last time we were together. Our show will look at where we were, and the journey we took to get here. It's a celebration of how far we've come to get to where we are now.
Who can sign up?
Anyone who has registered in one of Skate Oakville's programs during the Winter 2023 season is eligible to participate in the showcase.
Where do I register?
You can register online at skateoakville.ca
Start: February 17, 2023, at 10:00 am.
Deadline: February 24, 2023
What is the cost?
CanSkate: $20.00
STARSkate and Comp (including pairs & dance): $40.00 first number, $20.00 for second number
Registration and ticket sales cover practice ice costs, coaching (choreography), sound equipment, staging
- we are keeping this year's Showcase light, with simple easy costumes, Skaters may be required to provide their own tights/socks, make up and on occasion shirt/leggings to complete a costume.
Where and when will the show be held?
The Showcase will be held at River Oaks - Rink B at 2400 Sixth Line, Oakville
There will be 2 shows in total - both on Saturday, April 1st, 2023. Exact showtime will be confirmed soon.
When are rehearsals?
Practices: March 27-31, 2023. Practices will be scheduled in the evenings. There may be some practices scheduled Mar 20 – 24 only if required. Detailed schedule will be available after close of registration.
Final Rehearsal: Friday, March 31, 2023 (mandatory attendance)
Where are tickets sold?
Ticket information will be available soon.
Volunteers
Yes - we appreciate all the help we can take. We'll post the request for volunteers soon.
WE LOOK FORWARD TO SEEING ALL OF OUR SKATERS IN THIS YEAR'S SHOW!